News
Praise for programme to increase Pasifika students' NCEA achievement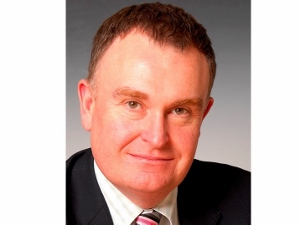 "A joined-up approach led by Ministry of Education and Ministry of Pacific Island Affairs will have long-term benefits for our Pasifika youth," States Services Commissioner Iain Rennie says.
The "Pasifika Power up for NCEA" programme, which involves family, churches and community groups, aims to increase achievement of Pasifika students sitting NCEA Level 2. "Over the past couple of years, figures show an increasing number of Pasifika students achieving NCEA Level 2 qualifications with 71.8 per cent in 2013 compared to 56.5 per cent in 2009. We are committed and determined to take innovative and collaborative approaches to build on this positive trend," deputy secretary for Early Learning, Parents and Whānau at the Ministry of the Education Rawiri Brell said.
Gaining NCEA qualifications is an important step in providing greater opportunities for these young New Zealanders," Mr Brell said. "Pasifika Power up for NCEA" is part of the Government's Pasifika Education Plan 2013-2017, which uses the power of communities to help parents and students make informed choices about study choices and career opportunities.
As part of the programme, eight "Power Stations" were established in churches, community centres and schools for students and their families to learn how best to plan, prepare and study for NCEA. "We are increasingly seeing this shift across the public sector – from individual government agencies working independently to departments working more closely together, with families and the community to deliver better public services," Mr Rennie said.
Last year, 1700 Pasifika students and families attended an eight-week study course designed to help family members be more confident and able to support their young people through NCEA exams. Staff from both agencies worked every evening to help deliver the programme. "It was really inspiring on the final night, to hear parents and families talking about their new knowledge and understanding of education, and their desire to use this to advance education for their own children and others," MPIA chief executive Pauline Winter said.
In February this year, the two ministries began early with a three-week course designed to assist students from year 9-13 in making the best subject choices. This means Pasifika students choose subjects that will lead them on to relevant tertiary qualifications and into rewarding careers.