News
New executive principal appointed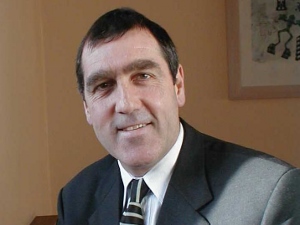 The board of governors at Auckland's Kristin School has announced the appointment of Tim Oughton as its new executive principal.
Mr Oughton is currently principal of Scotch College in Adelaide, one of Australia's leading Independent schools. Previously, he was the headmaster of Scots College in Wellington and acting rector of St Andrew's College in Christchurch.
As well as his significant experience in educational leadership and teacher education, Mr Oughton is a passionate sportsman and has been a successful rugby coach and referee, both in New Zealand and Australia. He holds a B.Sc(Hons) and an M.ScEd(Distinction) from the University of Canterbury and has had a national profile as a leading chemistry educator.
Speaking following his appointment, Mr Oughton said: "I am absolutely delighted to accept the position of executive principal at Kristin, a leading New Zealand independent school that aligns perfectly with my own educational beliefs and values. Returning to the New Zealand education system has always been my ambition and to do so in the Kristin environment, one that I know very well through my association with previous principals and the current executive principal Peter Clague, is a real privilege and honour."
Board chair Philippa Fee is pleased that the school's comprehensive search and selection process drew over 70 applications worldwide, reflecting Kristin's high-standing in the educational community, both nationally and internationally.
"The Board is confident that we have secured a leader of the highest quality," Mrs Fee said.
"Mr Oughton's passion for learning and his extensive strategic leadership experience give us confidence that the school's reputation for innovation and academic excellence will be maintained well into the future."
Current executive principal, Peter Clague, who departs in July to head the prestigious Bromsgrove School in the UK, warmly welcomed Mr Oughton's appointment, commenting that his successor is a respected colleague of high calibre and standing in the educational community. Mr Oughton will transition to his new role during the latter half of this year and will commence formally in January 2015.