News
No ministry compensation for schools' payroll claims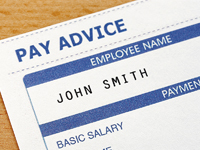 The Ministry of Education says it will not pay the invoices schools have been sending for the extra time sorting out pay issues.
The ministry has been charged about half a million dollars so far for the hours spent trying to sort through the mistakes made by the new Novopay system. Hundreds of teachers have been waiting for pay mistakes to be corrected with many part timers saying they have not been paid for several weeks.
School principals and administrators report feeling so harassed, they have been billing the ministry for the extra time spent dealing with the pay issues. By mid November, more than 100 schools had sent invoices totalling nearly $500,000 or 12,000 extra hours of work they had done on top of the normal workload. One school said it had spent 520 extra hours working on payroll issues.
Ministry spokesperson Rebecca Elvy told TVNZ One News on November 10: "At this stage we aren't intending to pay those invoices, although we do absolutely understand that school administrators and school staff are frustrated that they're trying to get these issues resolved."
International payroll specialists Talent 2 were contracted to do the job and Ms Elvy said the ministry will be holding Talent 2 to account. "There are clauses in the contract around their performance and we're pursuing those."
Primary school takes top Kiwi Can award
A South Auckland school has received a prestigious award at the 2012 Foundation for Youth Development (FYD) Excellence Awards. Papatoetoe West School went away with the Outstanding Kiwi Can School Award.
A new award for the 2012 Excellence Awards, the award recognises Papatoetoe West School for the impeccable implementation of Kiwi Can in their school and for producing wonderful results throughout the year. Papatoetoe West School was chosen from more than 60 nominated schools from around the country.
Principal of Papatoetoe West School, Trevor Canute, spoke of the school's pride in being chosen for the award. "Our parents, staff and pupils were immensely thrilled even to be nominated. To win will absolutely thrill them."
Mr Canute said Kiwi Can and the school complement each other perfectly. "At Papatoetoe West School, we celebrate success. We tell the children that they are special; we acknowledge those special achievements and events in their lives. We build children up. Kiwi Can and Papatoetoe West School share a common philosophy."
In total, 20 awards were presented to winners from around the country, including:
Nine Project K Student Excellence Awards, sponsored by NZ Steel, for graduates of Project K who have shown the most outstanding commitment to the Project K programme and made significant changes in their lives.
Three Stars Outstanding Contribution from a Peer Mentor Awards, sponsored by Bathurst Resources Limited, to acknowledge the great contribution of Stars Peer Mentors who are making a significant difference in the lives of others.
The Sir Edmund Hillary Youth Achievement Award for an FYD alumni who has gone on to achieve excellence.
Three Kiwi Can Outstanding Leader Awards presented to Kiwi Can leaders to recognise the wonderful contributions of leaders who are making a difference in the lives of young people.
Two MYND Youth Achievement Awards to acknowledge outstanding progress made by graduates of the MYND programme.
The Dame Pat Evison Scholarship, recognising an FYD student with outstanding potential in creative arts.
The Outstanding Kiwi Can School award to a school from New Zealand running an impeccable Kiwi Can programme and producing wonderful results.
FYD currently helps approximately 18,000 young New Zealanders each year through its proven programmes – Kiwi Can, Stars, Project K and MYND. All FYD programmes build on young people's talents through physical and mental challenges; developing core life skills and helping them achieve their potential in order to succeed in life.
Dunedin rolls drop
Two co-educational secondary schools in Dunedin plan to cut teacher numbers as the fall in school-age children starts to affect the secondary sector.
The March roll return shows secondary school rolls in the city have dropped by 612 in the past decade – the equivalent of about 25 large classrooms of pupils.
Kaikorai Valley College principal Rick Geerlofs said it was a situation affecting many Dunedin secondary schools. "It's fair to say that the number of students for secondary schooling is declining across the city." As a result, the school was not in a position to employ new staff, and staff members who were resigning and retiring were not being replaced, he said.
Bayfield High School principal Judith Forbes said year nine enrolments were similar to last year, but a large cohort of senior pupils leaving the school at the end of this year meant the school's overall roll would drop by about 20 in 2013.
Both principals said staff numbers would have to be reduced, but it was too early to say by how many. Mrs Forbes said she too was hoping to resolve the excess in teaching staff through attrition.
Statistics New Zealand says said the roll decline, particularly in Dunedin, was caused by a drop in the birth rate which began in the early 1990s.
Inspiring teacher receives well-deserved reward
After spending the last 25 years devoting her time and energy to helping primary school students excel, Jan Stevens from Rotary Park School in Otago has been named New Zealand's Most Inspiring Teacher for 2012.
After a five-week search to find inspirational early-childhood, primary and secondary teachers in New Zealand, Jan Stevens was crowned New Zealand's Most Inspiring Teacher for 2012 and a further 29 teachers have been recognised for their hard work and dedication by Warehouse Stationery.
Nominations for the grand prize winner, Jan Stevens, were unanimous in their praise for her ability to motivate her year six students to achieve, whether that was in the Otago Art Society Youth Awards or national competitions for dance, sports or technology.
Jan also received the accolade because of her willingness to go the extra mile for her students, including becoming the acting principal for Rotary Park School, as well as continuing her full time teaching load.
Warehouse Stationery head of marketing, Cathy Atkins, said the response to the search was overwhelming and heart-warming.
"Picking this year's winners was really challenging. We had 7,300 nominations and nearly 5,000 inspiring teachers to choose from. What we loved about Jan was her complete commitment to her students and that you can clearly see her dedication results in her students regularly over-achieving," said Ms Atkins.
Warehouse Stationery received nearly seven times the number of nominations in comparison to last year, so Jan Stevens had some tough competition.
As well as the title, she wins a $5,000 holiday and $1,000 worth of school stationery and other items from Warehouse Stationery. Each of the other 29 teachers recognised received a prize pack valued at $1,000.