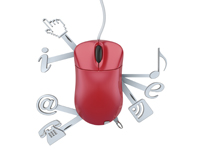 Schools across the country are investing in multifunction copiers for all their printing, copying, scanning and faxing needs.
The machines provide a number of benefits for schools, particularly in the ability to save time and money by cutting the cost of using individual devices, a key consideration for many schools.
Baradene College in Remuera, Auckland use Toshiba copiers to archive student work, scan and disseminate information to staff – including magazine and Education Gazette documents – as well as the everyday copying to provide material support for students.
The school has 1010 students and 100 staff accessing the 12 machine network, and managing expenditure could have been quite a challenge with each faculty being charged for usage. But by working with the school's print management, the Toshiba Copy Card system helps keep tabs on budget and the whole copying process.
Reducing paper and copying costs was also a key consideration for St Mary's School in the North Shore suburb of Northcote. "Toshiba's comparative cost analysis came out on top. The package included free software that monitors usage, and errors and over-runs reduced to zero. So budget dropped as well," says principal Paul Engles.
The school had tried alternative copier brands but recently decided to move back to using Toshiba products. "We bought one of Toshiba's first digital brands in 1996," says Engles. "Recently we tried alternatives for several years but were dissatisfied with the excessive costs."
The school uses its copier network for "everything", he says. "Scanning, email, printing prospectuses, CD covers, banners and of course teachers' and students' work."
This ability to respond to schools' individual needs also attracted Farm Cove's Wakaaranga School to Toshiba's products and 12 years on from it's first lease-to-buy purchase the school still has Toshiba digital technology despite going to market every three years as policy.
Ten copiers support 33 staff and some 700 students. Six copiers are used as printers networked to 240 PCs at a "fraction of the operating cost of laser printers," says principal Brent Jenkin.
"These days all copier companies tend to have good digital product, so choice comes down to things like relationships, the best deals, and service. Toshiba are always coming up with solutions – like overcoming the networking problems accompanying the arrival of Windows 7. The longest we've ever had to wait for service is an hour or two at the most," he says.