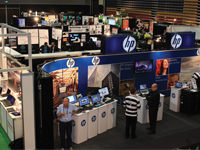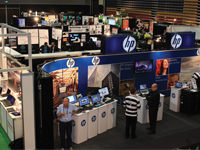 Ulearn11, hosted in Rotorua in October, was a resounding success on every level, according to organisers at CORE Education.
More than 1,500 people attended the three-day conference, which focused on education, innovation, and collaboration.
CORE Education director of development Nick Billowes said ULearn provides an opportunity to improve knowledge and expertise in new technologies, seek inspiration from world-leading educational thinkers and discover strategies for integrated learning.
"While ULearn has a heavy technology component, the content, speakers and workshops are deeply embedded in things wider than ICT," he said.
Delegates were treated to an excellent array of international speakers and a wide range of exhibitors with the latest technology to stimulate a good deal of thinking on how to make learning more effective.