News
Time to start doodling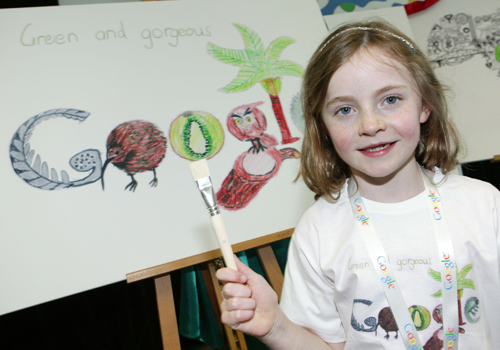 Google is inviting students across the country to sharpen their pencils once again for the Doodle 4 Google competition.
Students in Years 1 to 10 are being asked to use their imagination and artistic talent to show their vision of "My Wish for New Zealand".
Google's first doodle was born in 1998 when Google founders Larry and Sergey played with the corporate logo to indicate they were going to the Burning Man Festival in Nevada, USA.
Since then doodles on the Google homepage have made searching on Google more fun and enjoyable for its users worldwide. Doodles are used to celebrate holidays, anniversaries, and the lives of famous artists and scientists.
All New Zealand schools were sent an information pack in July and encouraged to register online at www.google.co.nz/doodle4google. Registrations close August 26 and submission of doodles closes on September 23. Each school can submit up to eight entries. After finalists have been selected, the public will be asked to vote online in October for their favourite doodle in each age group: Years 1-3, Years 4-6, Years 7-8 and
Years 9-10. These age group winners will then be judged by Dennis Hwang, Google's original doodler, to pick an overall national winner. The winners will receive technology prizes for themselves and their schools.
"We are looking for the best New Zealand student's doodle which captures "My Wish New Zealand" to showcase for a day on the Google New Zealand homepage, " says country marketing manager Lucinda Barlow. "Last year was the first year we ran the competition in New Zealand and we have been impressed with the amazing work we have seen and are so excited about what the students will create in 2011."