"Exceptional pre and post-sales support is what we strive for every day here at Go Wireless NZ" says Dale Roberts, Director of New Zealand's leading wireless network equipment distributor based in Rangiora, North Canterbury.
"Supplying the right products and accessories for the job first time, means everybody wins."
From it's humble beginnings 12 years ago as a stockist of connectors, adaptors and Wi-Fi antenna, Go Wireless NZ expanded their product range to meet customer demands. Initially based in Kaiapoi, they relocated to Rangiora in 2015 for more space. Go Wireless NZ is where it is today because of dedication, innovation and good relationships.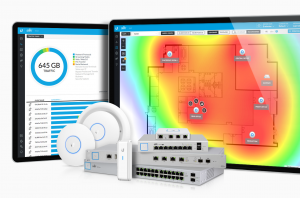 "Whether you are a school principal, teacher, IT technician or integration specialist, you will have probably come across or even used our products before, especially the acclaimed Ubiquiti UniFi," adds Dale. "People like it because there are no license or maintenance fees and it's easily upgradable." Being a cost-effective solution and not locked down to expensive warranty and maintenance contracts, UniFi fits all of these requirements. The intuitive and universal UniFi wireless platform makes for a quick and easy deployment across multiple operating systems and allows network admins to easily monitor the health and security of the system from anywhere, including their mobile phone. Extending school wireless to certain areas around the campus such as classrooms, offices, boardrooms and sports parks is easy and has the added benefit of powerful, authorised access options to control student use, even down to time of the day, making internet use worry-free. This makes UniFi a perfect solution for schools where connectivity dynamics are constantly changing. "Because wireless is a fast changing technology, it should be treated as a commodity, not a fixed asset," advises Dale.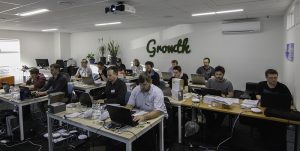 While UniFi is just one of 5 managed wireless solutions Go Wireless NZ provide, it is the most popular as it's been around in New Zealand for 6+ years and has built up a great reputation in the wireless market for being a safe, simple and powerful platform for IT Administrators.
The Ubiquiti UniFi platform can provide your school with high speed, high density wireless access with great coverage for all of your bring-your-own-device (BYOD) devices. For those looking for more, UniFi can also be a full network replacement system when using their Power over Ethernet (PoE) and non PoE managed switches and Deep Packet Inspection routers.
Go Wireless NZ's partnership with Streakwave USA in 2014 opened exciting doors for supplying new vendor product lines to New Zealand. Senior Technicians Daniel Allin and Daniel Millar both became official Ubiquiti certified trainers, allowing them to further support you in product specific training workshops. By attending these internationally certified, 1-2 day workshops, you will learn the most important concepts of enterprise, indoor and outdoor wireless networking, in a hands-on, instructor-led environment from certified trainers. This is a valuable opportunity to learn best practices for using UniFi, saving deployment time, costs and ensuring you get the most capability out of your networks. It is also a chance for installers to earn recognition in their career. Go Wireless NZ run these product specific workshops nationwide and have become popular due to their small class sizes, meaning more one-on-one time with tutors and for their hands-on LABs, where you physically build and configure a UniFi Enterprise Network.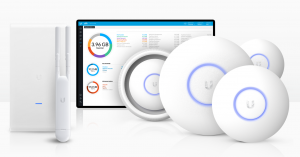 "Despite the challenging, fast paced nature of the industry, there was never a time that we thought about giving up – we love it." Dale remarks.
The team at Go Wireless NZ are a tight, coffee addicted bunch that work hard, have fun and love what they do – supplying and supporting businesses with innovative wireless solutions, now and into the future.
Phone: 03 7411339
Email: sales@gowifi.co.nz
Web: www.gowifi.co.nz