Topics covered in these 20-week, online, facilitated programmes are relevant to current educational opportunities throughout New Zealand where educators are rethinking learning to best suit the needs of the modern learner.
According to CORE Education Director of e-Learning, Derek Wenmoth, this partnership is a fantastic opportunity for time-poor educators who are looking to design and implement future-focused learning approaches in their early years, school, kura or Community of Learning (CoL) context. 
"There are so many demands on teachers that it can be difficult to find the time to participate in post-graduate studies. CORE's partnerships with Unitec and the University of Waikato provide teachers another avenue to complete their studies with in-depth facilitated online learning."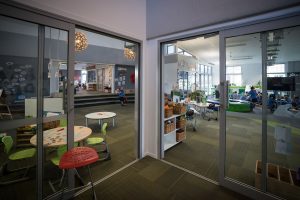 Some tertiary providers are also allowing retrospective recognition of completed modern learning online programmes with CORE Education. 
"Teachers who have previously completed one of our [modern learning] courses in 2016 can use this towards their qualification with Unitec which means they've already completed half a year's work," says Wenmoth. 
At Unitec, credits are available towards the Postgraduate Certificate in Educational Leadership and Management, Postgraduate Diploma in Educational Leadership and Management, or Master of Educational Leadership and Management.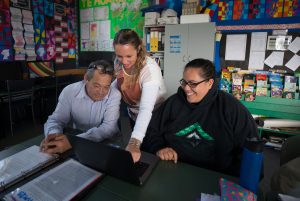 Modern learning online programmes are all facilitated online by CORE Education staff, including Derek Wenmoth, accredited facilitators Margot McKeegan and Sarah Whiting, and expert partner, Mary Anne Mills.
Alongside the modern learning courses, the themes of CORE's Online Programmes in 2017 also include cultural connections and communities of learning. Whether educators are looking to achieve a personal learning goal or support the development of their Community of Learning (CoL), all programmes empower participants to transform their teaching, and ultimately the future of education in New Zealand.
For more information, contact Sarah Whiting, Online Programmes Coordinator, at sarah.whiting@core-ed.ac.nz or view the 2017 programme at core-ed.org/online-2017.